I was recently a survivor of a small fabric avalanche. After digging myself out (and going "ooo forgot about that") I began looking for some fab free sewing patterns to use up all those bits.
Here are some of my favourite finds:
1: Drawstring Bag
This drawstring bag combines two fabrics (one on the outside and one as lining) and is so practical for kids to carry their football boots or adults to carry a picnic! You can alter the size to make Santa sacks or tiny jewellery bags and they are very robust. Jazz it up with some motifs, patchwork, tassels or even a pom-pom or two!
---
2: Easy Phone Wallet Organiser
Oooo I love a new cover for my phone and this little beauty has spaces for money, keys and small things you can grab on the go. Made with contrasting fat quarters and a few extras it would be a lovely a gift for a friend (or yourself!)
---
3: Reversible Scallop Skirt
Two skirts in one and perfect for your little fairy to twirl in! This is a great introduction into drawing up your own pattern and creating your very own skirt.
---
4: Retro Quilt Pattern
This fun and modern quilt pattern is just perfect for the Summer. Cool and fresh or bright and funky, this quilt doesn't need fabrics that are too matchy matchy which is great for those odds and ends.
---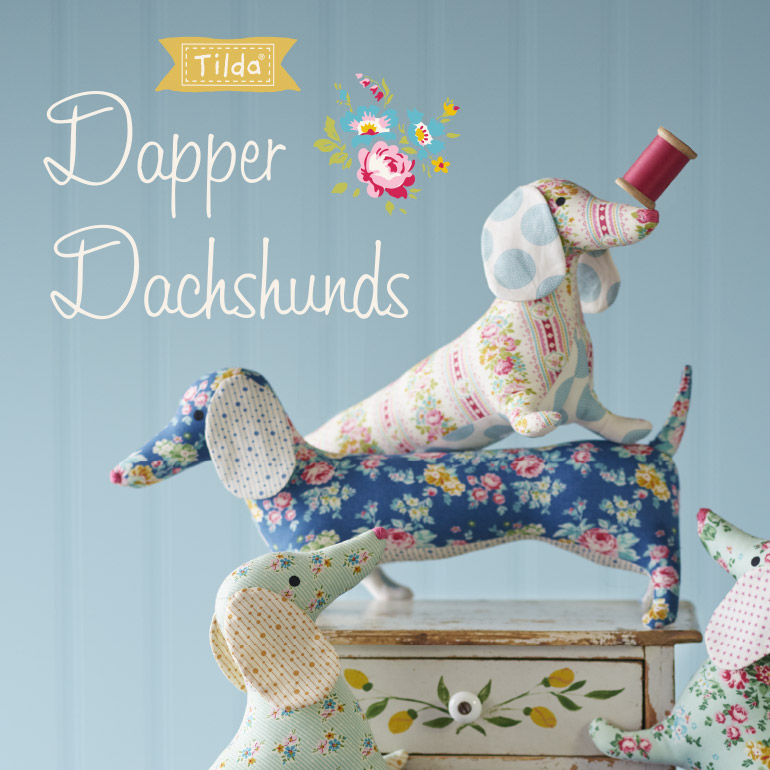 5: Dapper Dachshund
This pattern from Tilda fabrics is just adorable. You can put some rice in the paws and have them 'stand guard' while holding your door open too!
It was hard just choosing one so there are loads more fabulous and free Tilda patterns here.
---
6: Tote Bag
This is a great pattern for a total beginner who wants to bring their new sewing machine for a spin!
---
Hope you enjoyed some of my favourite patterns and are inspired to break out the sewing machine and get crafty!
If you're looking for some new fabrics check out our fabric range online and if you need a little help getting started with sewing, check out our sewing classes. We run a Learn to Machine Sew class, Patchwork For Beginners, Advanced Patchwork and project-specific classes throughout the year.  
Enjoy!