Use paint, yarn and markers to create this adorable bluebird.
What You Need:
Yarn scraps, cardboard, coloured card, markers, scissors.
Step 1
Draw the shae of your bird on cardboard.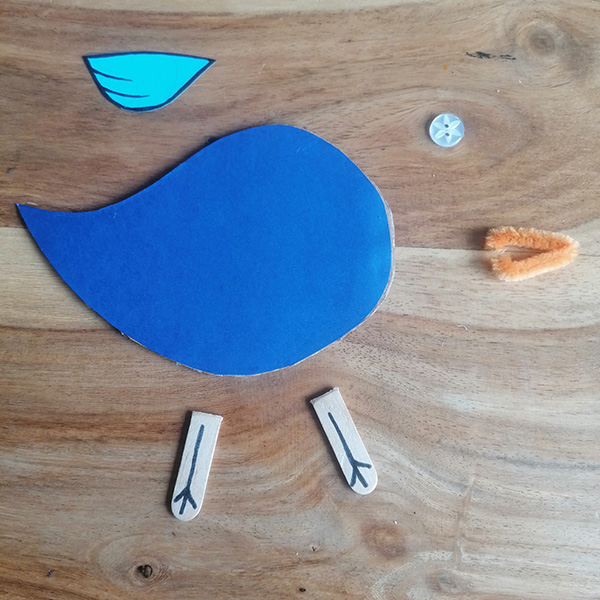 Step 2
cutout and paint whatever colour you want. Create little legs from card, a beak from some pipe cleaner and a wing from coloured card. A button is the eye.

Step 3
You will need slots for twine. Mark around the edge of your bird with pen or pencil and cut using a scissors. dont cut too deep (about 2cm).

Step 4
With your first colour of twine wrap around middle and tie a knot at the back to hold it.

Step 5
Continue to wrap leaving space between each one.

Step 6
Swap colours as you go, tying a knots to secure each one and fill in all the spaces.

Step 8
Stick your legs, beak, eye and wing on using some glue.

Step 9
Put a loop of yarn at the top to hang.